The HGF Way
It may seem simple, and it is
We have a carefully developed method to ensure high quality in our work throughout the whole project phase, from inquiry to delivery of serial production parts. All necessary support functions are present to ensure the best possible results.

Read more below about The HGF Way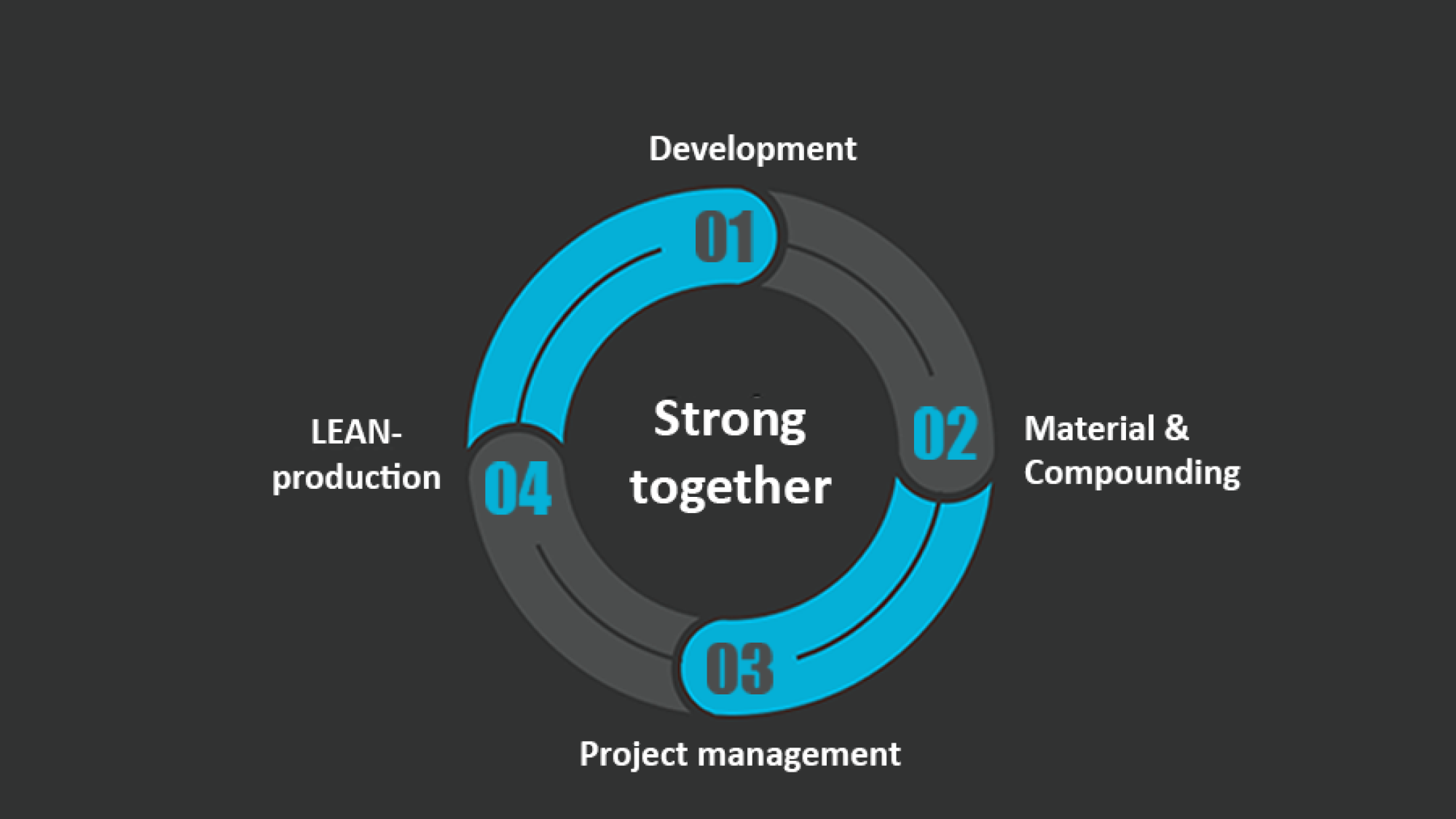 01: Development
HGF has a strong tradition of development in close cooperation with the customers.

We know that we get the most out of every team members potential when we have a close collaboration with customers, suppliers and everyone has the opportunity to contribute with their experience, know-how and expertise.
02: Material & Compounding
Our own material technicians and mixing department ensure that you get the material that is best suited for your product and application.

Our goal is always to ensure that your specifications and wishes harmonize with the most suitable production method.

03: Project Management
We have a well-knit project team with members from HGF's various departments. Experience tells us that good preparatory work is always equivalent to a better result.

Together with you, we develop a clear and concise plan how to achieve our common goals.
04: LEAN-production
Our LEAN journey began in 2006 which is reflected in our daily work. Regardless of the task, the goal is always to maximize customer benefit and at the same time minimize waste.

HPS - Halmstad Production System - is a system developed for our business and is based on the LEAN principles. Over the years, HPS has been recognized through various awards and visits to our company by customers, suppliers and stakeholders.

Strong together
At the center of HGF and our way of working is always the employee. It is with their curiosity, drive and motivation that all parts of our organization get the opportunity to grow and harmonize with each other.