We increase our export to South America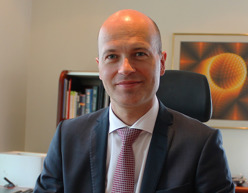 HGF's rubber products are used in many different applications all around the world. One of our export regions is South America and it will grow in importance, according to CEO Mr. Christian Kiks.

"This is because we have several multinational customers who have important operations in South America. When they expand their market penetration, the demand for our rubber components automatically increases."

Mr. Kiks presents various examples.
"One interesting area for us is the automotive industry. We deliver chassis components and all weather mats to trucks and cars."

HGF will also increase sales of shock absorbing rubber elements to the Chilean mining Industry, where the future is looking bright. Large forces are in motion within the materials handling and rubber is the perfect material to absorb them.

"Health and fitness is another area that is increasingly important in South America, above all in Brazil. One of our customers in this business is foreseeing new opportunities especially after the Olympic Games. We supply them with rubber products for their equipment."

The export to South America will grow and it will strengthen the HGF brand.